The Training Center of the Machinery Division of Hyundai Welding is always ready for customized BWTS training service with professional trainers for valuable clients.
Facility Guide
Facilities
Training room
Laboratory room
Lounge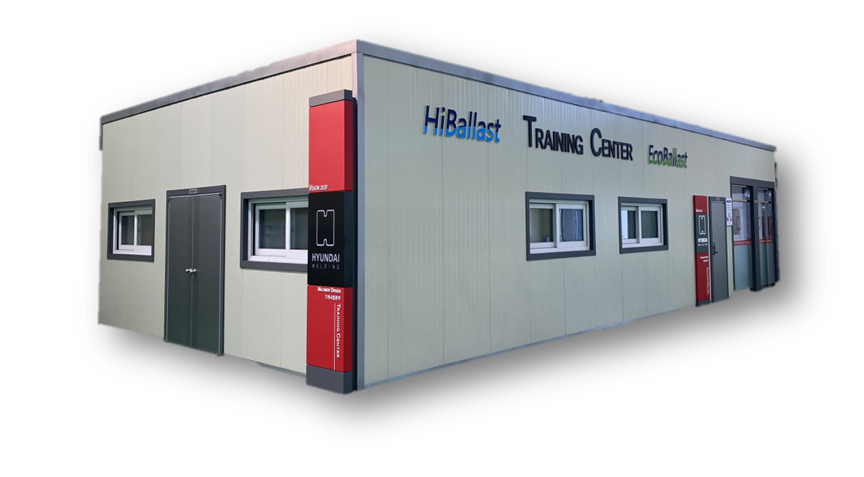 Allowable Attendees
About 20 trainees per time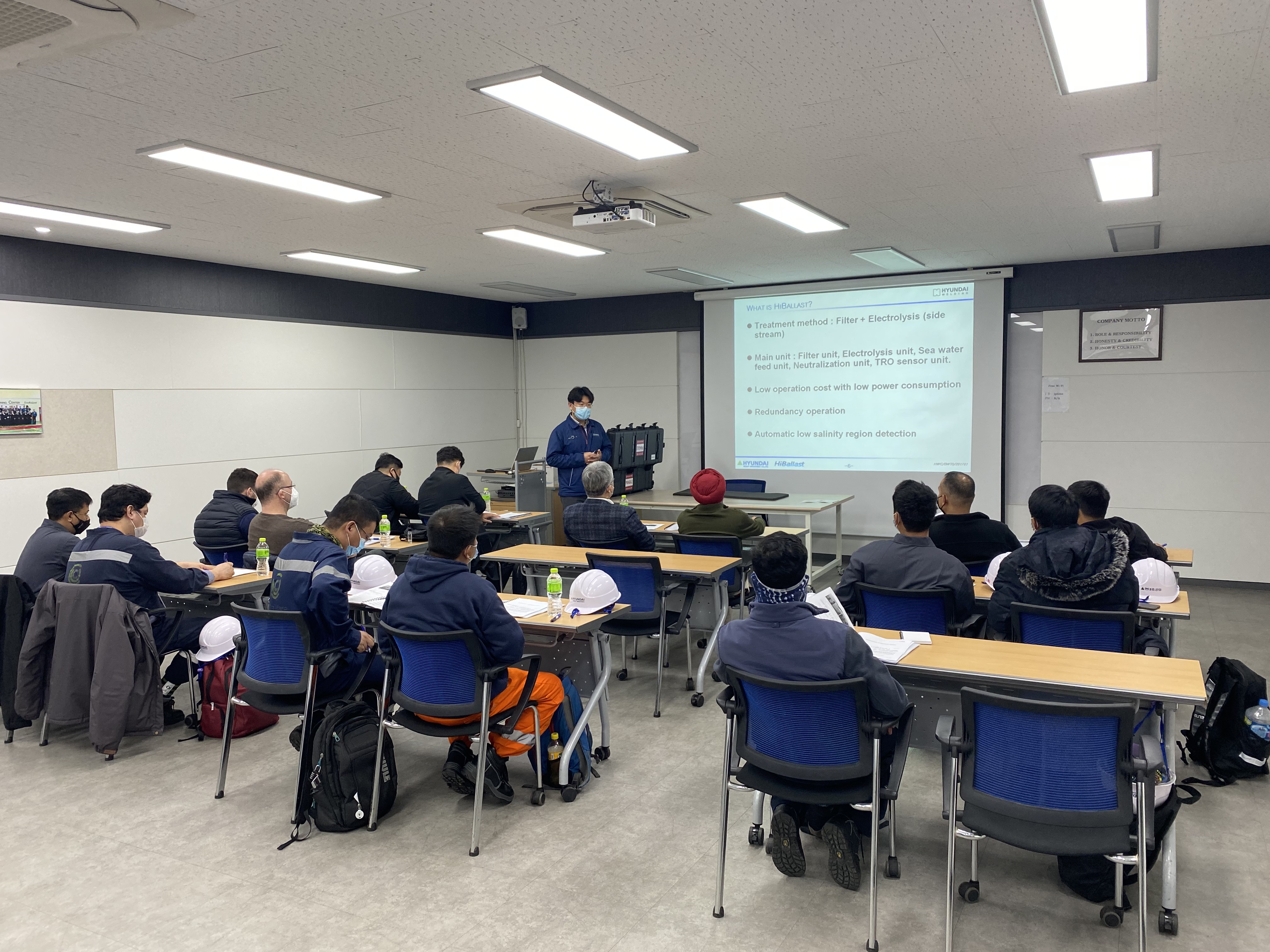 Training contents
BWTS main units and devices such as valves
Rectifiers
TRO sensors
Filters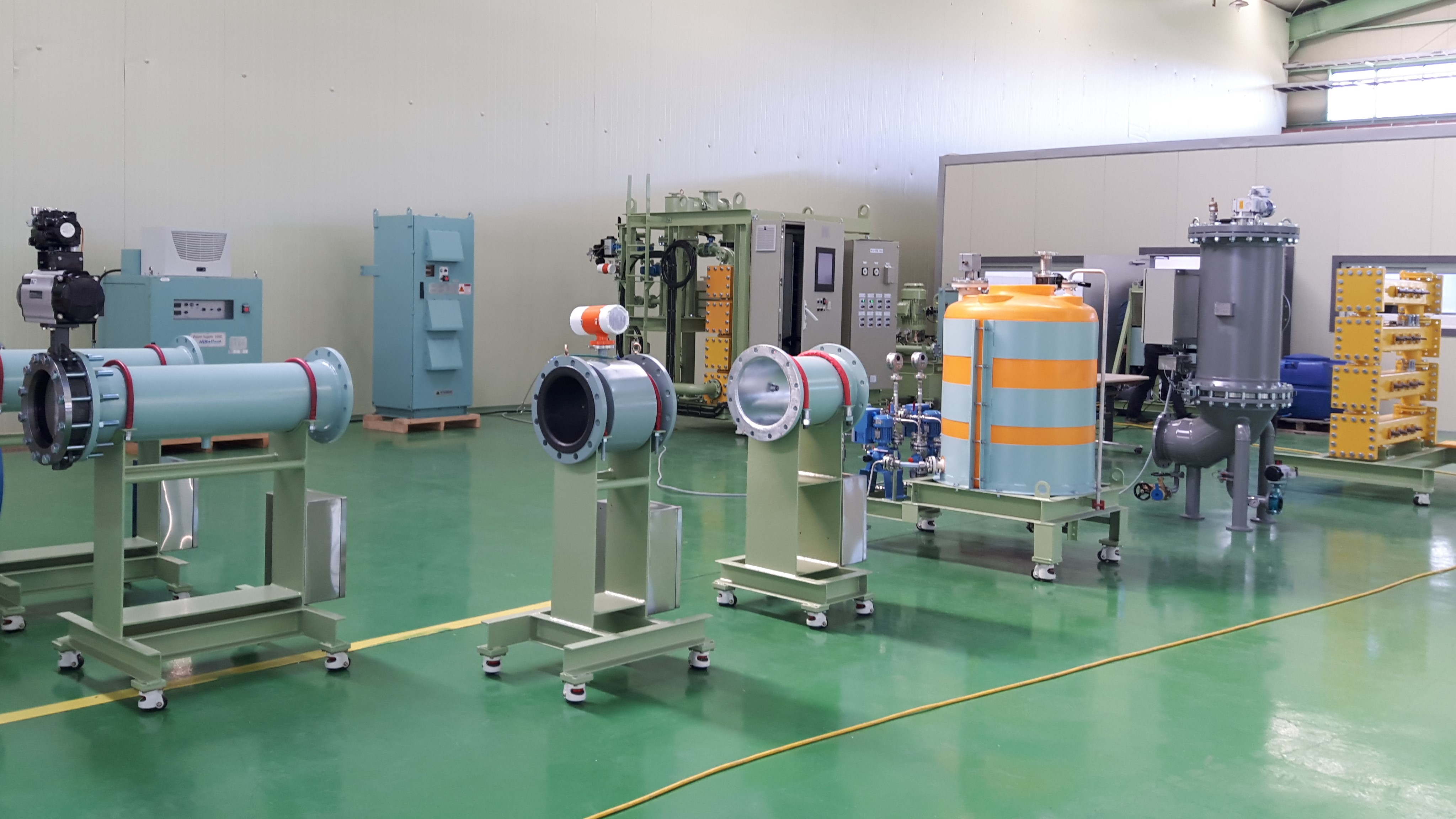 Training Records
The 1 st trainees from SINOKOR
From February 2017 to May 2021, staff training has been conducted 75 times.
Sinokor Merchant Marine
Thenamaris Ships Management
Scorpio Ship Management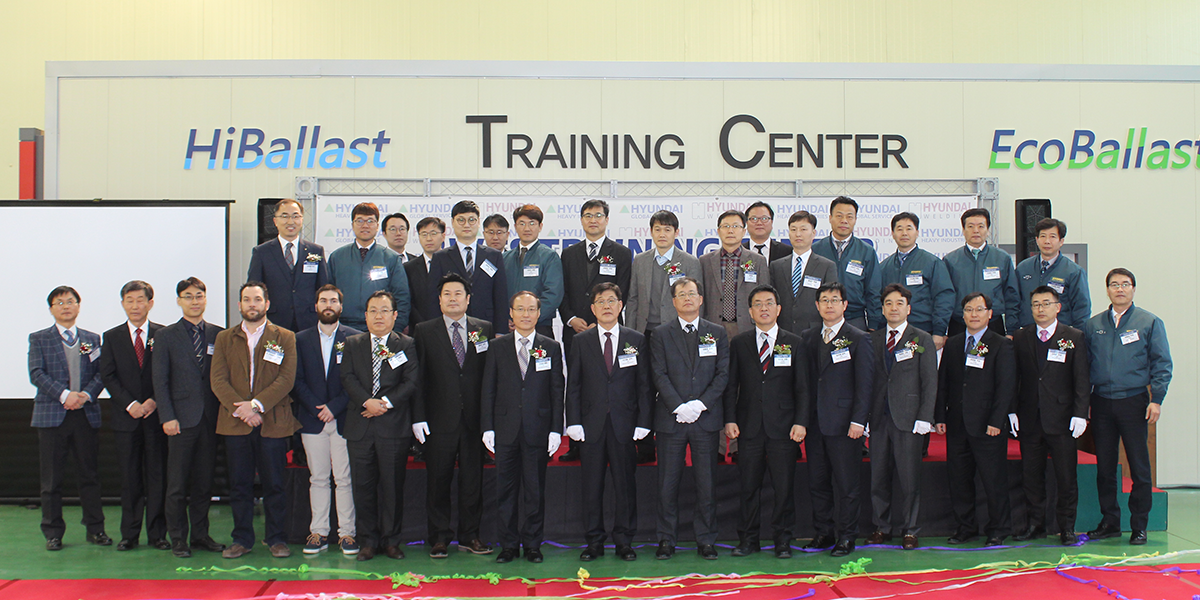 Contact info.
Tel : +82-52-283-6903
E-mail : bwts-sales@hyundaiwelding.com

Address :
88beon-gil 99, Yeongilmansandan-ro, Heunghae-eup, Buk-gu, Pohang, Gyeongsangbuk-do